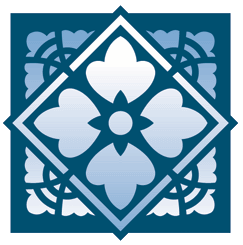 Saturday, November 7, 2020
Join us for a wonderful dinner at the Utica KC Hall (500 Hitt St.)! Serving will be from 4:00-7:00 p.m. THIS EVENT WILL BE CARRYOUT ONLY.
Proceeds from this special dinner go to support our diocesan seminarians!!
We are now accepting requests for the 2021 calendar year.
Please use the link below to print the intention request form. Once completed, you may mail it to the parish office. The stipend of $10/Mass should accompany the request.
2020 Abigail Women's Center Event
September 24th @ 7:00 p.m.
You are cordially invited to join Abigail Women's Center Annual Fundraising Event on September 24th at 7:00 p.m. This will be a special virtual gala event, due to the recent Corona Virus epidemic capacity restrictions.
Our speaker, Deanna Falchook, will share her powerful testimony. We are excited to have Deanna, as she is not only a renowned pro-life speaker but was also raised in the Illinois Valley – you won't want to miss her!
​
Pre-register by visiting their website: https://www.abigailwc.com/
​
Please reload
Mass Schedule
Saturday Vigil Mass: 5pm
Sunday Masses: 8 and 10am
Weekday Masses: 7am
Anointing of the Sick
Please contact the church anytime day or night.
Holy Matrimony
Contact the church to schedule and begin preparation at least eight months before the wedding.
Confessions
Online confession guide here.
Saturday: 4-4:45pm
Sunday: 7:30-7:45am
First Friday: 5:15-6:00pm
Baptism
Contact the parish office to schedule an infant baptism.
For adults, our regional RCIA program meets in the fall.
First Communion
& Confirmation
Arranged through our CCD program for children. Adults please contact the church.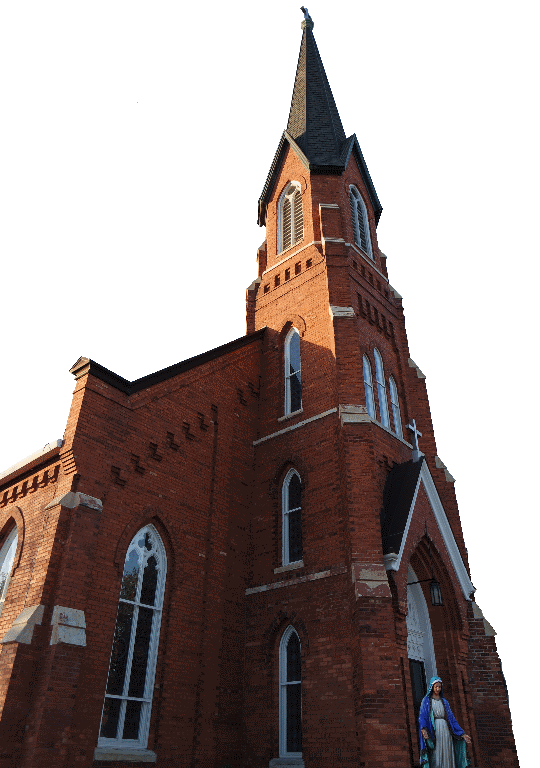 On Holy Thursday, April 11, 1675, Francis Jacques Marquette offered the first parochial Mass in the Illinois Country at Utica in the presence of 5,000 Native Americans. Father Marquette and his companion Louis Joliet, took possession of this land in the name of Jesus Christ and founded the Mission of the Immaculate Conception. A monument in his honor stands in the northeast corner of the property.
That mission eventually became the Church of Saint Mary. In 1858 a small frame church was built which was destroyed by fire seventeen years later and a brick and stone church was built on the site of the former Saint Mary School.
In 1883 the Reverend Charles Xavier O'Neill was appointed the first pastor of Saint Mary's but never took up residence there. The Reverend Canon Jeremiah Moynihan was appointed the first resident pastor in 1884. The Reverend Francis J. O'Reilly succeeded Canon Moynihan in 1888 and in the same year erected the present church.
Take a look at the Memorial's 1951 Commemorative Booklet.
​
Historic St. Mary's
St. Mary's Church
PO Box 159
303 S. Division Street
North Utica, IL 61373
​
Phone & Fax
815-667-4677
​
Office Emails
​
Jennifer Newman, Secretary
​
Amy Weber, CCD Coordinator
​
Bill Brown, Cemetery Sexton
​
Recent Bulletins