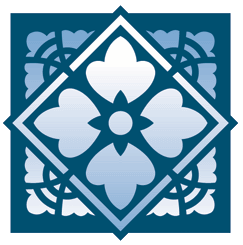 The Estate of Monsignor James Swaner is now accepting offers on the house where he lived. The house is located at 263 W. Johnson Street and is directly east of the parish rectory. The listing price is $96,000 and includes some furnishings.
There will be an Open House for interested parties on Saturday,
June 4th from 10:00 a.m. - 1:00 p.m.
Offers for purchase may be sent to Mr. Andrew Hagemann, Diocesan Director of Properties, at ahagemann@cdop.org or to his attention at the Spalding Pastoral Center, 419 NE Madison Avenue, Peoria, IL 61603.
Please DO NOT send offers directly to St. Mary Parish.
Oversized 2-car garage with covered side patio.
Gated backyard with a deck perfect for grilling or gardening.
Updated kitchen with newer cabinets and flooring. Appliances included - stove, refrigerator, washer & dryer, deep freezer
Large living room with newer fold-in easy clean windows, and ample storage.
Full bathroom with shower/tub.
Corner lot, with unfinished basement.
1st Saturday Rosary: We invite you to join us at 4:30 p.m. before our Vigil Mass on the 1st Saturday of each month to pray the rosary. The next date is June 4th.
Additionally, we are seeking people to lead the rosary. If interested in volunteering, please call Mary Holland at (815) 667-4005.
Feast of the Sacred Heart
Mass & Eucharistic Procession
In keeping with tradition, our area will be celebrating the Feast of the Sacred Heart of Jesus on Friday, June 24th. The Mass and Eucharistic Procession will be held here at St. Mary's. Everyone is invited to join us beginning at 7:00 p.m.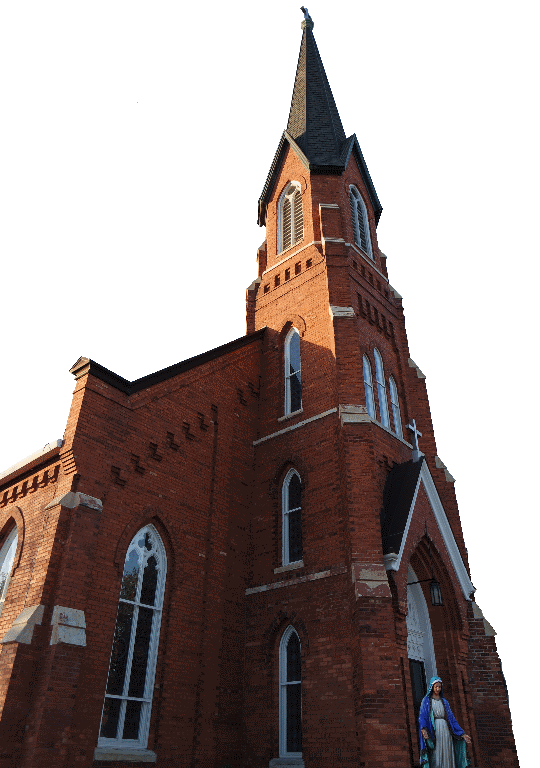 Mass Schedule
Saturday Vigil Mass: 5pm
Sunday Masses: 8 and 10am
Weekday Masses: 7am
First Communion
& Confirmation
Arranged through our CCD program for children. Adults please contact the church.
Confessions
Online confession guide here.
Saturday: 4-4:45pm
Sunday: 7:30-7:45am
First Friday: 5:15-6:00pm
Anointing of the Sick
Please contact the church anytime day or night.
Holy Matrimony
Contact the church to schedule and begin preparation at least eight months before the wedding.
Baptism
Contact the parish office to schedule an infant baptism.
For adults, our regional RCIA program meets in the fall.
On Holy Thursday, April 11, 1675, Francis Jacques Marquette offered the first parochial Mass in the Illinois Country at Utica in the presence of 5,000 Native Americans. Father Marquette and his companion Louis Joliet, took possession of this land in the name of Jesus Christ and founded the Mission of the Immaculate Conception. A monument in his honor stands in the northeast corner of the property.
That mission eventually became the Church of Saint Mary. In 1858 a small frame church was built which was destroyed by fire seventeen years later and a brick and stone church was built on the site of the former Saint Mary School.
In 1883 the Reverend Charles Xavier O'Neill was appointed the first pastor of Saint Mary's but never took up residence there. The Reverend Canon Jeremiah Moynihan was appointed the first resident pastor in 1884. The Reverend Francis J. O'Reilly succeeded Canon Moynihan in 1888 and in the same year erected the present church.
Take a look at the Memorial's 1951 Commemorative Booklet.
​
Historic St. Mary's
St. Mary's Church
PO Box 159
303 S. Division Street
North Utica, IL 61373
​
Phone & Fax
815-667-4677
​
Office Emails